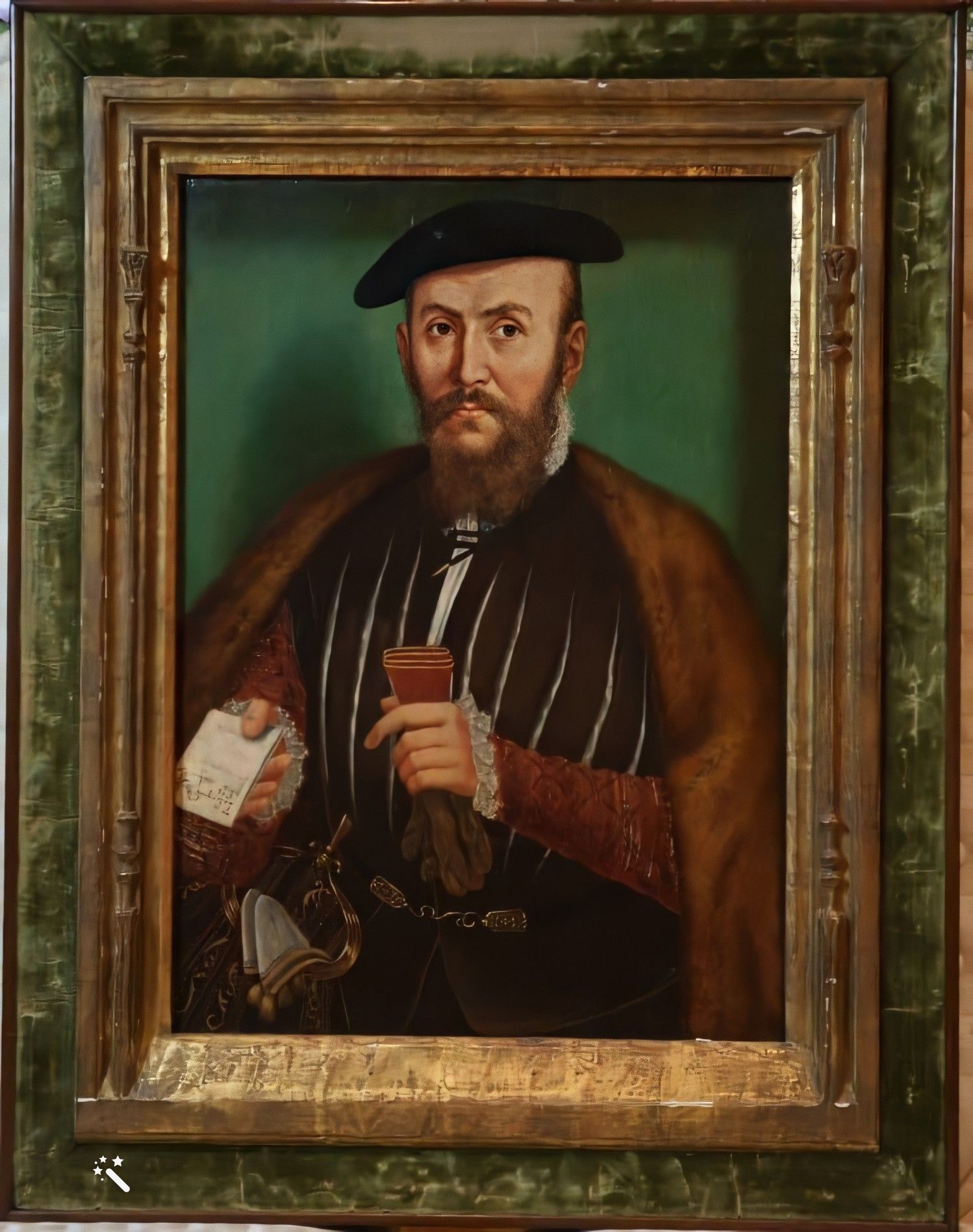 Have you ever wondered what would two geniuses of humanity do had they been alive today?
Well, Urban Fu$e thinks they would upgrade their skill to learn how to speak and sing Vietnamese hip hop/rap mind you, and be great actors. So wild, right? Who would have thought that LOL
In their latest music video, TikTok Rollie Official Viet Mix, the audience will experience the upgraded 21st Century version of Leonardo Da Vinci and Beethoven thanks to Artificial Intelligence AKA AI and Deep Learning. 
In this blog today, we want to share with you how these two paintings ended up in the movie itself. 
TikTok Rollie is a word play, which is essential in hip hop rap genre. 
TikTok Rollie means contradictions.  A Rolex doesn't make tick tock sounds like a quart watch.  Thus, TikTok Rollie means a fake Rolex.  But because we use the spelling of the social app in our song title, TikTok, to mean tick tock, the title itself also has the second meaning:  showing off a Rolex on TikTok.  Third, the title also means Inside versus Outside as the tick tock sound comes from the inner machinery of the watch whereas the Rolex is just a luxurious brand name that people see and know.  Lastly, the song title refers to another contradiction: new versus old.  TikTok, the social app, is a new creation while Rolex has been around for many decades. 
Since the title has many meanings, we've decided to develop several plots and sub-plots concurrently in this video.  As such, the audience shall find various objects that contradict one another in the movie.  For example, an ice ballerina sculpture standing next to sexy and hot twerk dancers. A picture of the Cancan dancer on the wall versus the scene of twerk dancers in and around the water. Being inside a dream versus being awaken, land versus water, rapper dressed as Da Vinci performs the song with zero facial movements, expressions and emotion while Da Vinci in a painting dead several hundred years ago is now alive and has total control of his facial movement (again thanks to AI and deep learning technology), conscious versus unconscious just to name a few contradictions found in this movie etc.... 
 From the outside someone can look like a Rollie, very smooth, handsome, very educated (as shown in the video with paintings of Da Vinci and Beethoven and statue of Marcus Aurelius at various locations inside his house) but the machinery inside doesn't reflect the corresponding outside image (as shown by the actions taken by the male character throughout the movie with him being a gangster boss, a violent gambler, has no regard for traffic laws by illegal street car racing, having three girlfriends concurrently, a narcissistic person). Lucky for him though he finally got a revelation.  But will we have the same revelation about who we truly are?
The challenge was to choose which image of Da Vinci and Beethoven to  feature in the movie.  After many days of researching and searching the internet, she finally found the above picture on a  Russian website.  If you are familiar with the work of Da Vinci you know the above painting is not as popular as the Mona Lisa or the Last Supper.  This is actually a self-portrait of Da Vinci when he was younger. The look on his face in this painting is much more cheerful, and optimistic than other images you'll find on the internet, which is very important for this project.  Until today, after two attempts sending an email to the Russian website owner for permission to use the image in the video, she's not able to establish any communication.  It also appears the painting is not as widely distributed and known around the world because if one were to google search Da Vinci's self-portrait the above painting will not likely to show up as often as other images. 
Beethoven's self-portrait image, on the other hand, didn't take as much time because obviously it's all over the internet.  One only needs to put in the search terms and will get back millions of hit, which pegs the question why modern humans know less about Da Vinci.
Everyone would agree that Da Vinci is probably the only human ever existed back in the 15th-16th Century who could predict somewhat accurately what the future would look like in about 500 years.  In his notebooks he already conceptualized the flying machine AKA modern day airplane, parachute, sliding friction.  He studied human anatomy and human body drawing a human fetus inside the womb in one of his notebooks which were never published way way before modern science knew how a human fetus looked like inside the womb making him way more ahead of his time.   Da Vinci has contributed not only to the art but also science, anatomy, physiology, engineering, etc...Needless to say, he has left a remarkable legacy to humanity several hundred years before we even know what these could do.  What is the significance of all this when he's featured inside a music video with a very complicated plot and sub-plots?  The long and short of it is that if anyone wants to leave a great legacy after they die they would probably want to emulate Da Vinci because he already set a precedent. 
Growing up Suzanna had always been reminded that she ought to specialize in one thing and one thing only.  As a matter of fact, the conventional wisdom in America is that one would NOT want to be a "Jack of all trades and a master of none".  That saying has permeated throughout the modern day America and possibly humanity that nowadays it's very hard to find someone like Da Vinci.  She often wonders though if history can produce one Da Vinci, what stops it from producing a 2nd one?  Obviously, Beethoven was just as talented in the art and creative field but he himself was not a Jack of all trades like Da Vinci.  Beethoven lived in the 19th Century, which is 300 years after Da Vinci passed so she couldn't help but wonder if Beethoven had ever heard or read about Da Vinci at all?  What would happen if both men met or be in the same space?  That would be an interesting encounter, don't you think?  What would the two men say to the modern day humans?
In order to answer those hypothetical questions, one must put both men inside a movie and let the imagination run wild, the result of which is the TikTok Rollie Music Video.
In this movie, both men take on a role of a reporter, reporting what goes on inside the house of "thought" of an unidentifed male character  in which they reside inside their own self-portrait paintings.  Through this reporting, the audience would understand the main male character has a certain lifestyle which seems to contradict to what these two men had lived.  The two men never said they disapprove this kind of lifestyle, that's not their job.  Their job is to observe and report.  But the lesson here for us audience is that how often we hang pictures of the people we love (mom, dad, kids) or admire (Jesus, Budda) in our houses and yet we are not aware that perhaps they also observe and "report" our daily behavior and thought as well?  Yeah, we know it sounds pretty spooky but just the thought of that does make you think twice before you act a certain way, doesn't it?  Maybe you're talking on the phone with your boyfriend behind your best friend's back about her bad habit while you're standing next to you grandma's picture.  Well, no one besides  you and  your boyfriend know about this conversation, right? Wrong, your grandma also hears it.  What would she think about you?
If the audience walks away from this movie and becomes more conscious about the pictures on the wall they have in their house, literally and figuratively speaking, therefore strive to be a better human being, Urban Fu$e has been successful in their quest of making an edutaining music video.