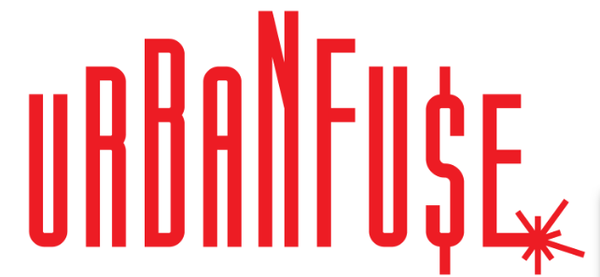 It is no coincidence when Urban Fu$e dropped its highly acclaimed and anticipated track Broke Blues on March 2, 2020. Originally back in November when the track was done in production, the team thought it would be part of the 2nd EP DLW2 to be dropped on June 1, 2020. The sounds in Broke Blues represent an innovative approach to music making that Urban Fu$e has embraced since its inception but if we have to stack it against the other tracks inside DLW2 it really didn't stand out that much. As a matter of fact, one member said it sounded "funny" with trap and blues together in one sound. 
So what changed? Two things: 
A novel virus AKA COVID -19 AKA Coronavirus that has shaken the world to its core that started to make its way to America in January 2020. 
Due to #1 above, we saw what's coming to Americans' pocket book. More and more American families will find themselves not having enough cash to pay for their next 6 month's rent and food due to their lack of savings and spending habits. What has worsen these habits is the over all social media culture of showing off and possessions which deeply is inter-woven with the trending hip hop/rap culture which encourages flashy spending and materialism to feed the bottom line of corporate America, which are mostly owned by not only a typical American worker's 401(k) but also by financially successful pension funds and the likes. 
So Broke Blues was taken out of the EP to be dropped as a single to highlight the fact that how vulnerable we all are as Americans with #1 and #2 above as the pre-text a day after the news of a first man in Washington state passed away due to his COVID-19 infection on March 1, 2020. 
Before that on January 27, 2020 Urban Fu$e also dropped another single "Scoreboard" in memories of Kobe Bryant's passing, also one day after the big news hit the world. 
As the month of March is making its way into April, we here at Urban Fu$e have been working hard to reach out to all our current and future strategic partners (non-profits as well as for profits entities) so that we together can bring a very important message to the world at large. We are very fortunate to have been able to receive a tremendous support from one non-profit organization called The Financial Awareness Foundation ("TFAF") based out of Sonoma County, CA. Urban Fu$e is now an official Ambassador for TFAF to bring financial ed to the US, Cameroon and Vietnam. 
In case you're wondering why this is a big deal for Urban Fu$e, well, it's a very big deal because April has been designated as the month of Financial Literacy Month in the entire country. In addition to April, May, September and October are also three very important months for us over at Urban Fu$e. 
May is Mental Health Awareness month. 
September is Life Insurance Awareness Month. 
Lastly, October is Estate Planning month. 
And yes, we at Urban F$e are very focused on serving humanity by bringing quality music and musical content to the world to serve the world and help those in needs. We realize not every one will like our music because music is very subjective. However, we do hope that our effort has an impact in the world, however small that is. 
At the end of the day, Urban Fu$e artists do not make music so we can be rich and buy a lot of "stuff" to show off. All of us here at Urban Fu$e come to music because we all love music and we share the same vision of what the world would be like if we work toward the same worthwhile cause: changing the world through music. 
As Congress, the White House, and the Senate and various state and local government units are working hard to "rescue" American families during this tough time by providing financial support to those in need, may we remind ourselves that government is not the only answer to our problems. We must practice financial discipline and be ready financially and mentally any time and anywhere. There's only so much money the government can print. There's only so much food can go around. This is the time for us to realize our lives can change dramatically within a week or less. The way we have prepared for this change has already started years or months ago even if you don't know it. It lies in the way you make your decision daily as to what to buy and what not to buy, what to invest and what not to invest, what to spend time on and not to spend time on etc... 
May God bless America and give us the strength to weather the hurricane coming to us. May we listen to "Broke Blues" and know that a dark future is around the corner if we are not careful about the way we deal with money when we have plenty of it because we thought that rainy day will never come. Well, it's coming sooner than we have anticipated.